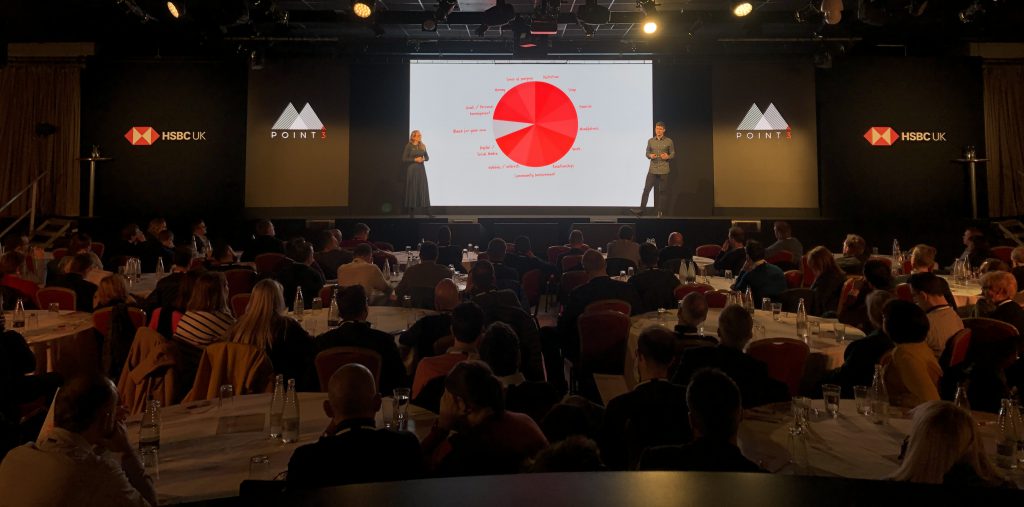 Mindset Training
Mental Health & Wellbeing Training, Development + Coaching
We run immersive and interactive training seminars aimed at managers, teams or individuals who want to gain insight, understanding and tools to help them – and those around them – cope better with the inevitable pressures of work and life.
All of our Mindset Training is packed with theory, self-reflection exercises and practical tools designed to empower individuals to take personal responsibility, as well as develop key emotional intelligence skills such as self-awareness, empathy, self-regulation and resilience.
Delivered by trainers who come from the corporate world and understand the pressures that busy professionals face. All our training is approved by doctors and psychologists.
From 30 – 60 minutes – pick and mix a training experience of modules to meet your business needs.
Pick and mix based on your training needs from the following 9 modules covering a variety of topics focused on building the mental and emotional resilience and empathy of your people through challenging times:

Mindset subjects:
Finding Balance
Unpacking wellbeing to prevent burnout and ensure balance between work and life.

Managing Change
Taking control to remain motivated and positive through challenging times of change.

Speaking of Mental Health
Breaking down the barriers and stigma that exists in the workplace around mental health.

Building Resilience
Learning how to build resilience in order to better cope with the day-to-day pressures of life

Connecting Teams
Creating a culture of psychological safety + belonging – the key ingredients to high performing teams.
Building Healthy Habits
Learning the art and science to building and designing healthy habits into your life.

Focusing Time + Attention
Optimising time + focus in a world filled with distractions.

Meaningful Tech Connections
Creating an intentional relationship with technology to improve focus + performance.

Stress Less, Perform Best
Finding flow at work, understanding that not all stress is bad stress.

5 Pillars of Wellbeing
Boosting focus + performance through the foundations of sleep, movement, mindfulness, nutrition and social connection.
Download the brochure for more details here.
Client Testimonial
Mark Lacey, Senior Vice President | Chief Human Resources Officer International – EMEA & Asia Pacific – Northern Trust

It's [Covid-19] brought into sharp focus that people will be working from home for a considerable period of time into the future and it's important we are doing all we can as employers to make sure we are giving employees the tools to look after themselves.
I think for us in our organisation we've worked very hard to try and get mental health and wellbeing embedded in our culture and a lot of that is down to help we've received from POINT3.
If you have a spare 15 minutes, why not watch/listen to us talk through our emotional intelligence/mindset training here:
If you would like to hold one of these sessions or are interested in another wellbeing topic, contact us for a chat.
And if you are interested in learning more about our Mental Health Awareness Training this page details more about how we support businesses when it comes to safeguarding employees from a mental health perspective.