Week Ten – Friends and Family
Friends and family
Welcome to week ten of the 12 week programme.
Week ten is focused on friends and family. Our relationships with our loved ones of course play a big influence on our overall wellbeing.
As social creatures, we thrive when in tribes – so consider your tribes today (at home, at work and beyond), and how you can bring energy to your tribe, as well as be energised by spending time with them.
Be inspired!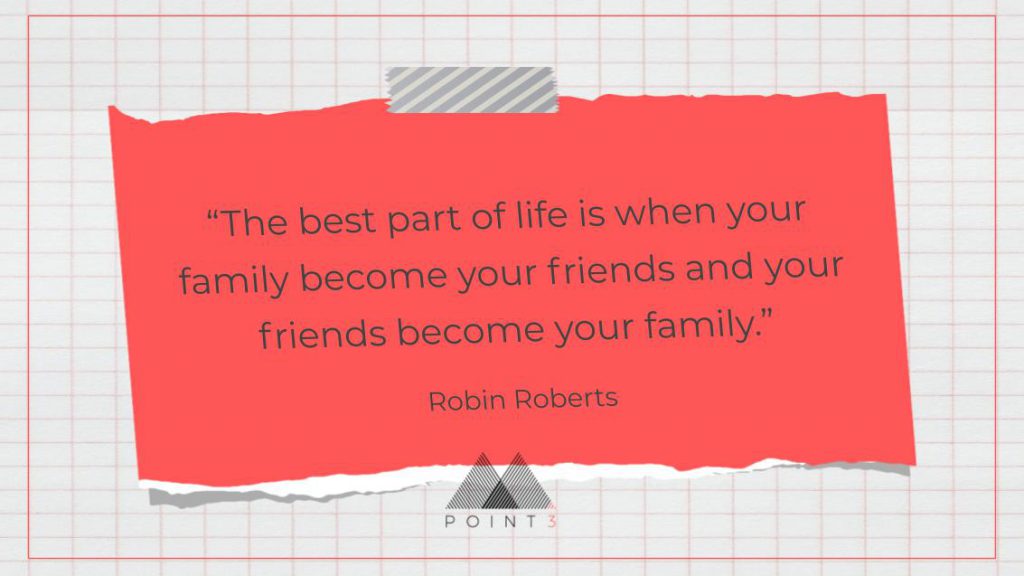 3 Minute Read
When you are with your friends and family, really be with them. Remove the distractions and enjoy that time you have with them, being present and your full self.
11 Minute Challenge
Week ten of the 11 minute challenge builds on the foundations laid in the first half of the programme…
This week's programme returns to the first series of exercises from week four… tune in and note your progress over the last six weeks. Finish with 3 minutes of our guided relaxation to focus the mind and bring calm throughout the week. Try to build this short workout for mind and body into your plan at least 3 times this week.
We hope you enjoy this week's content. Do share your progress by tagging us with #MoveMoreMindfully on Instagram or via email to be_well@point3wellbeing.com.