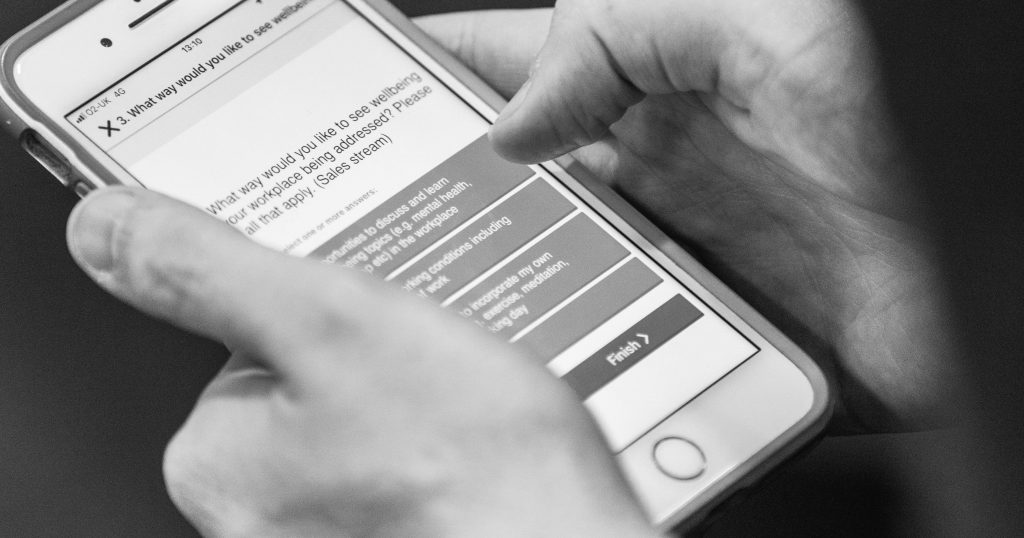 Wellbeing Agency Services
Partner with POINT3 Wellbeing
Since 2018, POINT3 has partnered with organisations of different sizes and from across multiple sectors, to deliver a range of corporate wellbeing services, ultimately aimed at helping people to stress less and smile more.
And we know that getting started with a wellbeing programme can be overwhelming in its own right, particularly for those smaller HR teams or small businesses who don't have an HR team.
So, we're also here to help you "stress less and smile more" through our agency services.
Coming from the agency world, we are natural problem solvers, good communicators and able to act quickly and effectively on behalf of our clients and their audiences. All the benefits of being an extension of your team, along with insight and expertise in a subject that we are hugely passionate about.
If you have a spare 15 minutes, why not watch/listen to us talk through our mental health and wellbeing strategy services here:
So, why not leave the heavy lifting of a wellbeing strategy and plan with us?
Our approach is flexible depending on your brief. Typically it would involve one, two and/or three of the following steps.
Step One – Listen + Learn, Analyse and Feedback Findings
The first step is to understand your business and what your people want and need. This might involve an anonymous survey and/or in depth interviews with a proportion of your employees. As part of this process, we'd also review what's already in place – policies and programmes and what's worked well or hasn't worked well and why? We'd really get under the skin of the culture of your company and its values.
Step Two – Develop a Strategy and Deliverables
The second step in our process is to take the findings from step one and create a strategy and plan that meets the people's needs, as well as the needs of the business. This might involve writing policies as well as developing a programme of initiatives. As part of this process, we'd provide a communications plan that clearly outlines how the business has listened to the people and is addressing their needs – how and when.
Step Three – Deliver and Measure the Plan
The third step in our process is to deliver against the strategy and carry out ongoing measurement in order to ensure the people and business are healthy and thriving. This might include ongoing communications and content writing, along with other support that the internal team might need to manage and deliver on the strategy. Measurement would include a combination of qualitative and quantitative analysis to ensure the programme is meeting the objectives and more!
If you feel you could benefit from our agency services, then don't hesitate to get in touch. We'd love to help you and your people!